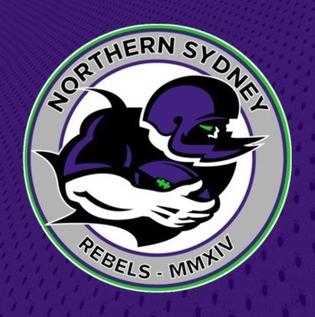 The #1 ranked West Sydney Pirates team take on the #4 ranked Northern Sydney Rebels in Week 2 of the 2017 Playoffs.
Due for a 7.00pm kickoff but the start was been delayed due to earlier games going into Overtime.
The Rebels scored on the opening kickoff but failed to convert so led 6-0 at the end of the 1st Quarter. An interception taken by the Pirates from their own 5 yard line was returned the length of the field but the conversion was also missed.
Early in the 2nd Quarter and the scores are locked at 6-6. A tough 2nd Quarter with both teams scoring an unconverted TD. Scores were locked at the half 12-12. A scoreless 3rd Quarter. Scores were still locked at 12-12.
A David Ward to Mitch Hunt TD Pass in the 4th Quarter proved to be the difference.
The Pirates are in to the 2017 Waratah Bowl after defeating the Northern Sydney Rebels by 18-12.
The Sydney University Lions await.