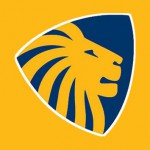 Championship Day. Leichhardt Oval and it was the Pirates taking on the Sydney University Lions. Kick off 5.00pm.
The 1st Quarter came to an end and the Pirates are dominating in every phase. The Pirates had the ball for only three plays in total! The Lions lead 7-0.
The Pirates are struggled to get into the game. Sydney Uni are dominating possession and controlling the clock.
The Lions scored early in the 2nd Quarter but hadn't scored since. They were threatening every time though.
Lions lead at halftime 14-0.
The 3rd Quarter came to an end with no addition to the score. A dominant Sydney University team AND the clock were now the enemies.
Lions lead 14-0.
A Field Goal by the Lions was the only score in the Second Half.
Sydney University were too strong, too committed and too good on the day. Congratulations to them on yet another Championship in their storied history.
Sydney University Lions 17 defeated the Pirates 0.