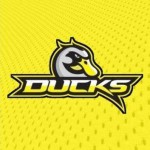 The Pirates' winning ways continued in Week 6 against local rivals, the Nepean Ducks. The score lines perhaps flattered the Pirates and credit must be given to the Ducks for their spirit and determination.
The Pirates' Colts started well and had a particularly good First Half. The Second Half was more of an arm-wrestle but the Pirates still ran out winners by 38-6.
The older counterparts didn't have it all their own way in the Division 1 game either. Despite holding a 31-14 lead at the halftime break, it was more of a struggle later in the game with the scoring by both teams quite limited. The Pirates stumbled at times but still came away with the win by 44-14.
The season is starting to get tougher and both teams will have to be at their best as they head towards Playoff time.