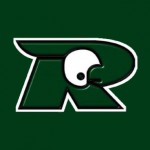 The Pirates are taking on the UNSW Raiders. Our Colts team ended up with an 8-8 all draw and move to 2-2-1 on the season and 5th place.
In the Div 1 game it was a defensive battle in the first quarter with the only scoring being a Safety to the Raiders. At the end of the 1st Quarter the Pirates trail 2-0.
A little bit of fireworks in the second period with the teams trading converted Touchdowns but at halftime the Raiders still hold their 2 point lead. Pirates trail 9-7. End of the 3rd Quarter and the scores have been evenly paced again. The Pirates still trail at the end of 3 by 16-14.
An amazing final period with the Pirates making a crucial 4th Down stop on their own goal-line followed by a 86 yard drive for a score. Final score, Pirates defeat the UNSW Raiders 22-16 to remain undefeated on the season. Pirates move to 6-0 and 1st place.