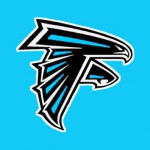 Cool conditions in Wollongong where the Pirates took on the Sutherland Seahawks. The Pirates scored early but the Seahawks responded with a long drive of their own.
At the end of the 1st Quarter the Pirates lead it 14-8. An uninspiring 2nd Quarter and the Pirates extended their lead to 27-14. It's a night for both Offenses. Pirates lead 47-20 at the end of the 3rd Quarter.
Some good things, some things to work on but another "W" all the same.
The Pirates remain undefeated with a 59-28 win over the Seahawks.
In the Colts Division an under-manned Pirates' team went down to the reigning Champion Sutherland Seahawks by a score of 38-20.