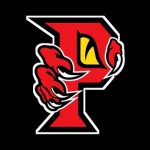 The Pirates extended their winning streaks in both the Colts and Division 1 competitions with wins over teams from the Northwestern club in Week 5.
The Colts got proceedings underway with a 24-0 shutout win over the Northwestern Giants. The under strength Colts team took an early lead and were never headed as they maintained their spot at the top of the Colts' standings.
Not to be outdone, the Pirates' Division 1 team recorded a 62-24 win over the Northwestern Predators to stay near the top of their own standings.
To this point of the season the Pirates are the only club in GNSW that has not tasted defeat in 2016 which in itself is an impressive statistic!