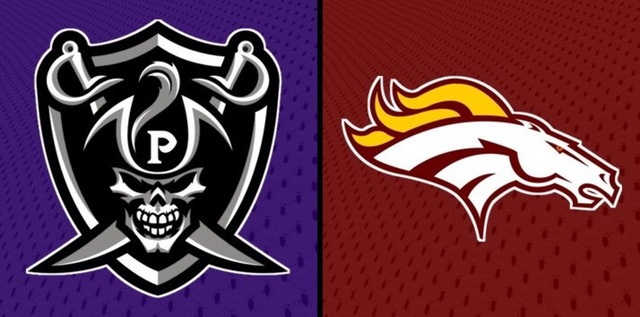 The Pirates got their 2016 campaigns underway in impressive style in Week 2 of the season. With Week 1 games being cancelled due to wet weather the games against Wollongong would be the Pirates' first serious hit out and the first real chance to see how the teams had come together in the pre-season.
The Pirates Colts got the day off to a great start with a 32-12 win over the Wollongong Brumbies. The Pirates, fielding a team largely made up of rookies, started well and were never headed on the day.
The Pirates Division 1 team followed that up with an impressive 56-8 win over the Wollongong Mustangs. The Pirates scored from their first play from scrimmage and kept up the pressure throughout the game to record their win.
It was a great start by both teams but there is a long season ahead and still a lot of improvements to make.
Week 3 games see the Pirates take on the Northern Sydney Rebels.